First of all, I sincerely apologize for the truly crappy photo. But I took one, so I figured I'd share. I've also been meaning to show what my workwear actually looks like most of the day.
Witness: how a lab coat can make any outfit less stylish. (Even without the 30 year-old turkey lapel pin.)
Facts I love about this outfit:
1. Both my skirt & tights are by Motherhood. That is correct. Even though I am lucky enough to be back down to pre-pregnancy size, I still wear them. The tights because they don't have runs, and that is hard to come by in my sock drawer. The skirt because it is just darn cute - plus, most shirts are cut in a way that makes it unnoticable (even without the labcoat!)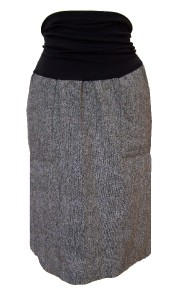 2. The top is seriously part of a bridesmaid ensemble from 11.5 years ago. The lovely bride got us all these awesome pink tops, and we each wore the black skirt of our choice. (You'll see mine in a future post, no doubt.)
3. The shoes. They are adorable and comfortable. (The comfort is starting to fade as I wear them completely out.) - Sam & Libby, $24 at DSW a couple years ago.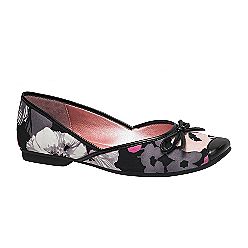 Finally --- I love that I only wore it a few hours, because work was slow on the day before Thanksgiving! AND I love that I FINALLY got a haircut yesterday, so the next post you see will feature my newest accessory - bangs!
Welcome to the Holidaze Season! Joy to you all! :)
Don't forget the fun link-up at
Liberating Working Moms
.